Nexxus Keraphix at Ulta
*This post is sponsored by Ulta and Nexxus
This past weekend I went to ULTA to check out the new Nexxus Keraphix line. Nexxus is a brand I've become more familiar with this year so I was interested to see what benefits the Keraphix products had to offer. I went on the demo day, so a Nexxus rep was handing out samples of the line as soon as I walked in.
Pia, the rep, gave me a brief run down of the Keraphix line and its benefits. She told me it was targeted towards damaged hair caused by heat exposure and coloring. She really caught my attention when she said the line has visible results in just one use (of course I put this to the test - more about that later in the post!)
Nexxus Karaphix Shampoo - The Karaphix Shampoo contains keratin protein and black rice, which work to cleanse and penetrate the hair to begin the healing process. The shampoo claims to repair signs of damage after one use and is silicone free.
Nexxus Karaphix Conditioner - The Karaphix Conditioner contains complex rich proteins and nutrients which provide a soft finish to the hair. It targets damaged areas of the hair while delivering strength with a weightless feel.
Nexxus Karaphix Gel Treatment - This is a gel treatment that is clinically proven to repair internal hair damage. It is designed for all hair types and is ideal for over-processed and damaged hair.
My Results - I generally use a color treatment shampoo (purple shampoo) to keep my color looking fresh. This doesn't always provide my hair with the best nourishment. I could definitely tell my hair appeared smoother and healthier upon first use of the Keraphix line. It also has a scent that I'm a HUGE fan of (very nostalgic to me!)
I focused the conditioner on my ends which really made a difference after I round brushed my hair. Overall, I found the shampoo and conditioner to be VERY smoothing!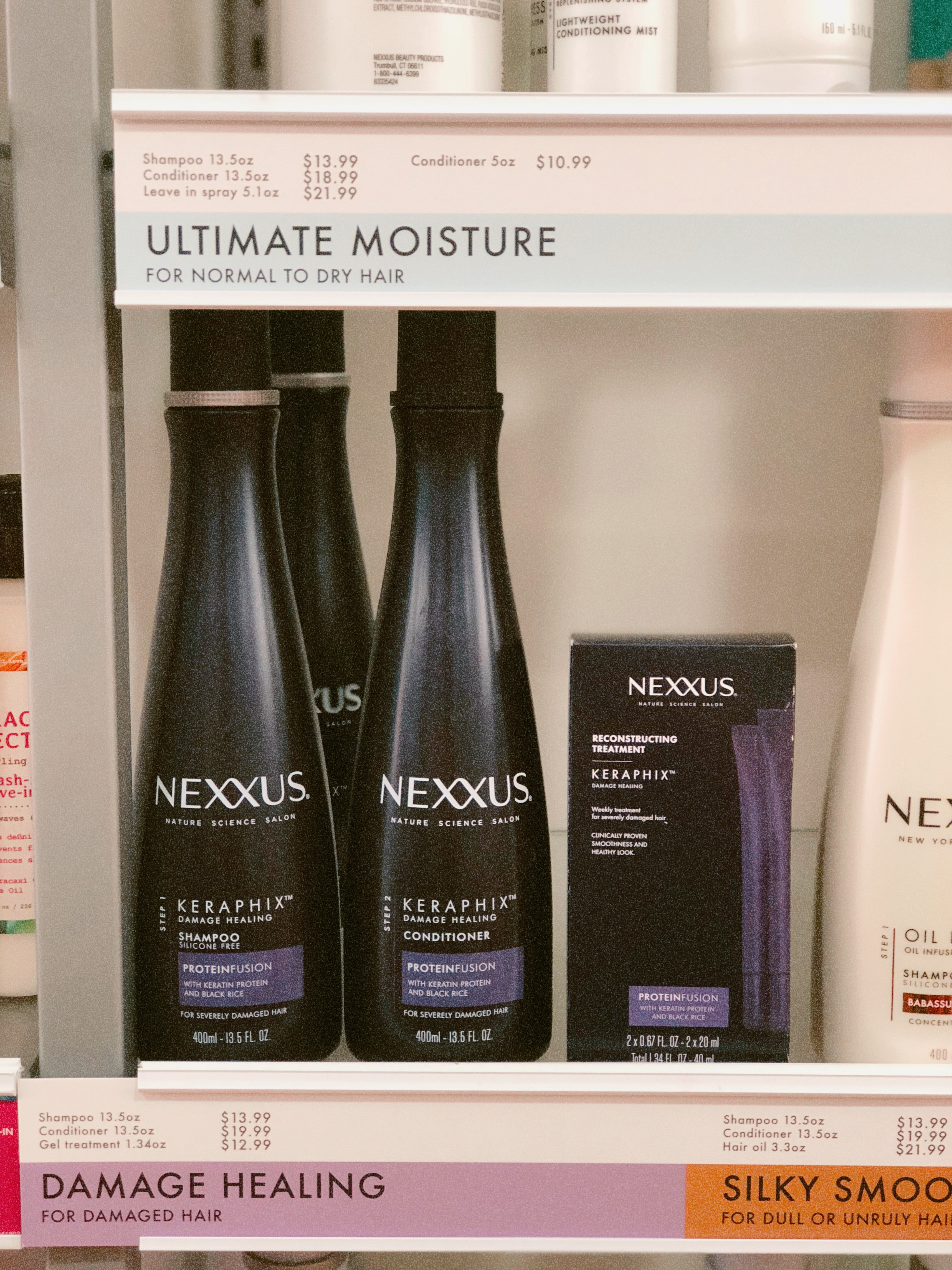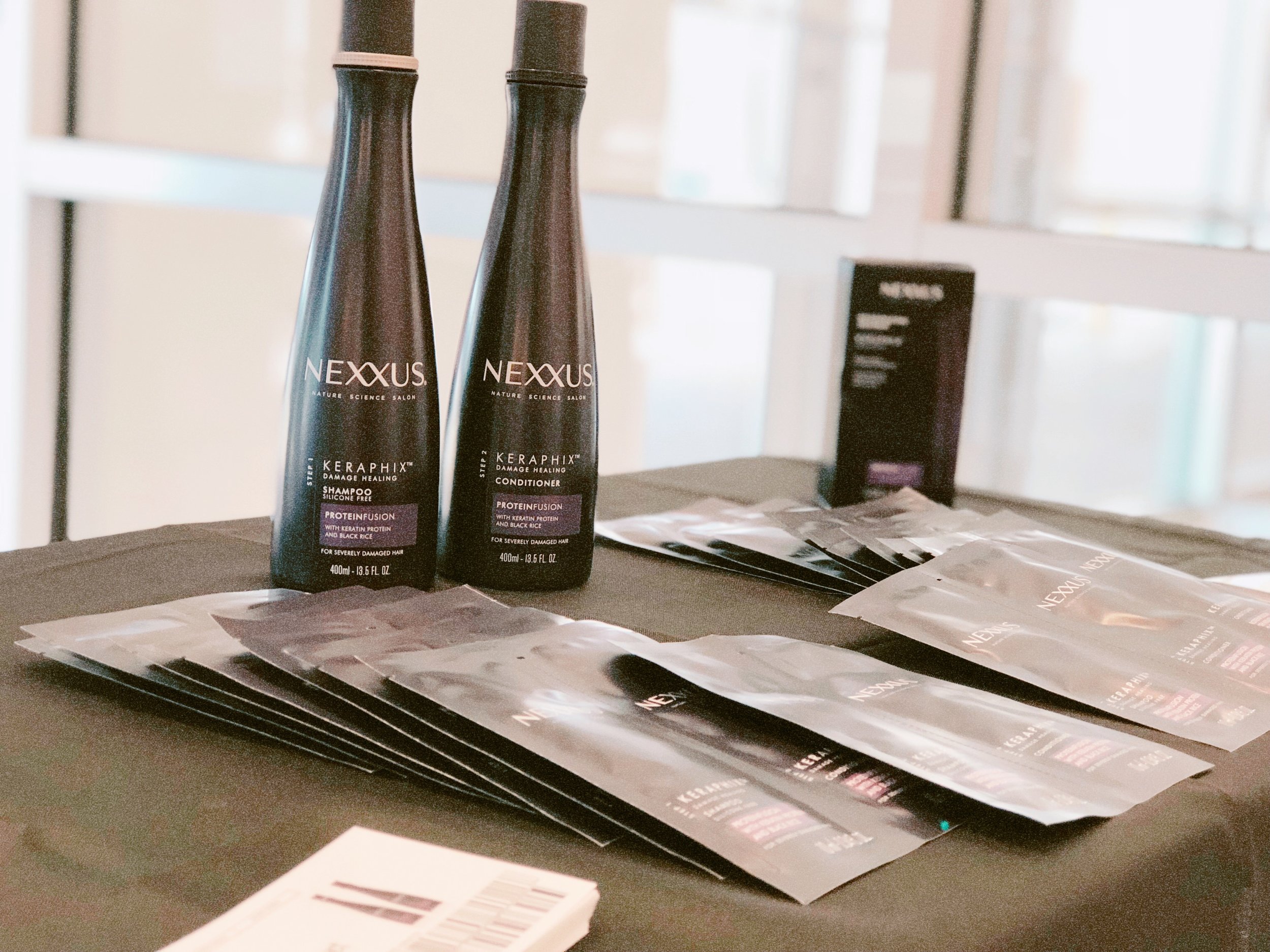 From now until 4/7, all participating Nexxus products will be buy one get one 50% off in Ulta and on Ulta.com!